By Amy Lieberman, New York – 21 June 2019
UNITED NATIONS — The U.N. Children's Fund's workplace is not living up to the organization's values of empowering children and families, according to UNICEF's internal summary of a forthcoming independent task force report. 
"While the draft ITF [independent task force] report found that there was a high level of pride among UNICEF staff in working for the organization, it also revealed that there is an environment of 'results at all costs' where staff feel that offenses go unpunished," Charlotte Petri Gornitzka, deputy executive director of partnerships at UNICEF, wrote in a May 27 letter sent to staff along with the internal summary, both of which were obtained by Devex.
"The Task Force finds that there are groups of staff who still feel strongly that they are victims of an 'us and them' culture."— UNICEF internal summary of the draft report
"The draft report states that dysfunctional support from systems designed to provide checks and balances on the exercise of authority has led to increased stress, frustration among staff, resulting in worrying low-levels of trust in management," the letter continues.
UNICEF Executive Director Henrietta Fore, who commissioned the study into discrimination and abuse of authority, is slated to share the final report with staff on Monday and address its findings via web conference at a global town hall meeting on Thursday.
'A bullying, talk-down kind of culture'
Also read:
► Exclusive: UN demining agency rocked by bullying allegations
► Oxfam internal inquiry finds 'pervasive' culture of bullying
► Oxfam: Safeguarding failings laid bare
In multiple interviews with Devex, current and former UNICEF staff and contractors — all women who spoke on condition of anonymity in order to protect their career security — described an environment where an "old boys' club" culture prevails. Harassment and bullying are rampant, they told Devex, as is pressure to work long hours and potentially be on call 24-7.
"As a primary caregiver, it is not just possible to succeed in that culture without making significant sacrifice at home," said one former senior official.
Those who made it to the top of the organization said that pressure did not necessarily ease once they reached senior posts.
"There is a bullying, talk-down kind of culture. As a female leader at the organization I was trying not to emulate that and trying to run a much more horizontal ship," said another former senior official, who left UNICEF recently after decades, because of lack of flexibility for family care.
"There is some dimension of gender here, I think. I was not part of the boys' club … and I did not try to be," the former official continued.
Fore, who took over as head of UNICEF in January 2018, commissioned the Independent Task Force on Workplace Gender-discrimination, Sexual Harassment and Abuse of Authority in August 2018. The task force is led by Debrework Zewdie, former director of the World Bank Global HIV/AIDS Program, and Purnima Mane, former president and CEO of Pathfinder International. It reportedly conducted more than 350 staff member interviews from duty stations and regional offices around the world.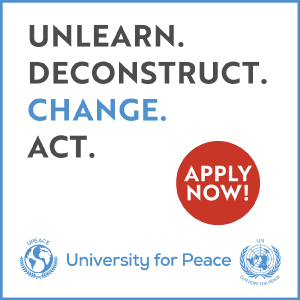 The draft report identifies multiple cultural issues across the global organization, including favoritism, lack of trust between management and staff, and concealment of "unacceptable workplace behaviors."
"While acknowledging the strides UNICEF has made in diversity and gender balance, particularly in recruitment, the Task Force finds that there are groups of staff who still feel strongly that they are victims of an 'us and them' culture," the UNICEF internal summary of the draft report reads. "It describes the divides as 'ossified' and notes they increase the potential for, and the perception of, workplace abuse and microaggressions."
The internal summary says the "draft report serves as an important and timely reminder of the need for culture change," and that UNICEF has already begun the process.
The task force spelled out more than 10 recommendations, including UNICEF promoting a new management culture, improving workplace flexibility policies and partially outsourcing internal investigations. UNICEF accepted all of the recommendations, according to the draft summary.
Q&A: Henrietta Fore on driving change at legacy institutions
UNICEF's executive director sits down with Devex Editor-in-Chief Raj Kumar to talk about the state of humanitarian funding, results-based financing, digital identification, and U.N. reform.
UNICEF has already taken actions to improve its workplace culture over the 18 months since Henrietta Fore became executive director, a spokesperson said. These changes include a more flexible remote work policy, so staff "can meet family and other commitments," UNICEF spokesperson Christopher Tidey wrote in an email. UNICEF became the first U.N. agency in 2018 to receive EDGE certification, a leading global methodology for gender equality.
UNICEF has also reformed reporting mechanisms for harassment and abuse by removing time limitations during which someone must file a claim following an incident, Tidey said.
Staff have not yet seen the report, and Tidey declined to formally comment on its findings until it is shared with the organization's more than 7,000 staffers.
"Keeping you constantly job insecure creates a ripe environment for harassment and abuse of power."— former UNICEF staffer
"UNICEF's technical experts and humanitarian workers are its greatest asset. The children we serve deserve the best we can give them, and that must come from a workforce that is inspired and feels respected and acknowledged. Executive Director Fore and the whole organization are working to build a workplace that fosters respect and inclusion. This report is an important part of that internal rebuild," Tidey wrote in the email to Devex. Get development's most important headlines in your inbox every day.Subscribe
"We need to make real changes to ensure those same people are empowered and respected, and that our policies and processes effectively support our staff to carry out their work."
Internal UNICEF surveys over the past 18 months have shown that "we need to make real changes to ensure those same people are empowered and respected, and that our policies and processes effectively support our staff to carry out their work," according to Tidey. The task force was one of the actions taken to address the concerns, Fore explained in a statement last year.
Addressing "archaic" rules
The task force's report comes as the entire U.N. system is addressing gender parity and sexual exploitation and abuse, two of U.N. chief António Guterres' top priorities. UNICEF recently announced that, along with other U.N. agencies, it is working toward extending parental leave, offering childcare support, and making the parental leave system more equitable.
Guterres improves grade on Feminist UN Campaign agenda
The Feminist U.N. Campaign gave U.N. Secretary-General António Guterres an improved grade for progress made for 2018.
Not all UNICEF staffers report a toxic work culture. The environment is often also a space of innovation, driven by people who are ambitious and passionate about the work, staffers say.
One current UNICEF staffer told Devex the organization is already more "progressive" than other agencies, citing its six-month maternity leave policy.
But another UNICEF staff member, currently employed at a senior level, questioned the limited scope of the task force report.
"I'm really disappointed that the report from a task force on 'gender discrimination' has main findings that say nothing about gender discrimination. The report correctly flags the general dysfunctionality of UNICEF systems which are indeed broken to the core. But really, did we need a task force to tell us that? That is an open secret," the staffer wrote in an email to Devex.
"The summary of the report and the management response shared so far say nothing about how women are systematically being sacrificed, mistreated, and discriminated against in a system that is so deeply misogynistic that both management and staff sabotaged the intended purpose of this task force," the senior staffer continued.
Multiple people recalled how a top UNICEF official at headquarters keeps a punching bag that bears the names of UNICEF employees in his office. The punching bag was a gag gift, but for some employees, it was also a symbol of the organization's intimidating culture, they said.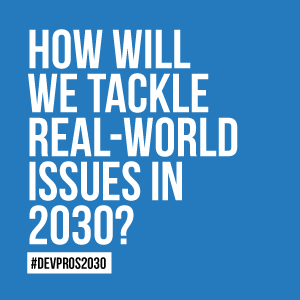 People working on short-term contracts are particularly vulnerable to workplace harassment and bullying since they are unsure of their long-term job security, several former contract employees said.
"Did we need a task force to tell us that? That is an open secret."— anonymous UNICEF staffer
One former health contractor worked with a regional UNICEF office and described being harassed by a senior UNICEF official for more than a year with sexual propositions. After an internal investigation found the official guilty of abuse of authority, he was transferred to another UNICEF office.
"I got the sense that UNICEF was trying to take it seriously and that is why they sent their own investigators, but more so to clear their own name rather than to bring light to my issues," said the contractor.
Another former employee who worked as both a contractor and staff member described the vulnerability that came with her position.
"Keeping you constantly job insecure creates a ripe environment for harassment and abuse of power, because you are constantly freaking out about whether you will have a job six months from now. I cannot tell you the amount of horrible behavior from management I put up with and we laugh about it, like that is the way it is, but it was horrible," the former employee said.
The task force was convened shortly after a UNICEF staff group called Gender Push formed in late 2017. The group is advocating for policy changes within the organization that improve organizational culture, said Shreyasi Jha, a gender policy advisor at UNICEF and organizer of Gender Push.
Some of these imbalances are systemic, like short assignments to nonfamily duty stations, where people cannot travel with their children or spouses.
"So many of the U.N. HR rules are so archaic … and they were all made at a time when the U.N. was a bunch of diplomats, all men, who went from one career duty station to another, and their wives mostly stayed home. We are now looking at a U.N. which is significantly different from the time when its rules and regulations were formed and unfortunately those rules and regulations have not kept up," Jha said in an interview.
About the author
Amy Lieberman is the New York Correspondent for Devex. She covers the United Nations and reports on global development and politics. Amy previously worked as a freelance reporter, covering the environment, human rights, immigration, and health across the U.S. and in more than 10 countries, including Colombia, Mexico, Nepal, and Cambodia. Her coverage has appeared in the Guardian, the Atlantic, Slate, and the Los Angeles Times. A native New Yorker, Amy received her master's degree in politics and government from Columbia's School of Journalism.